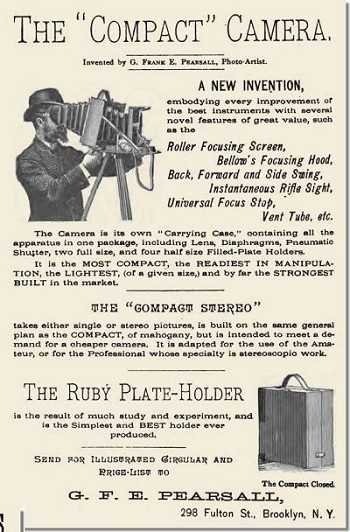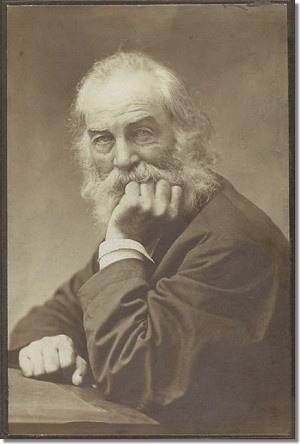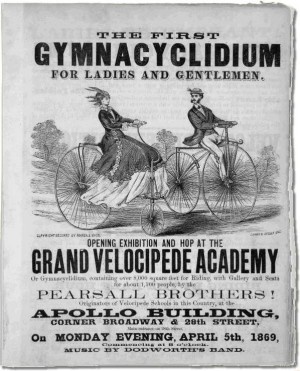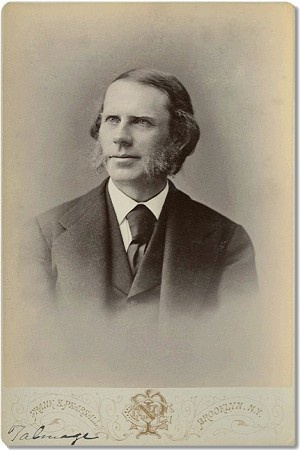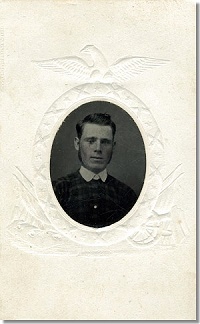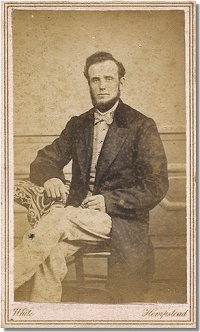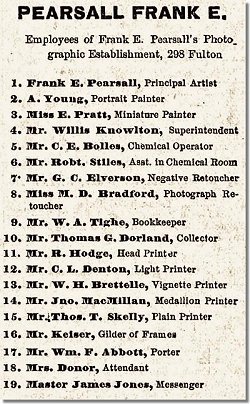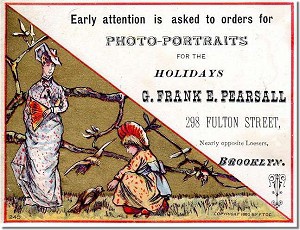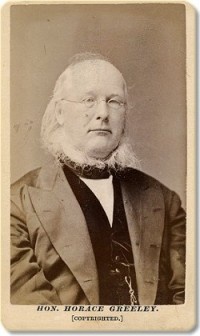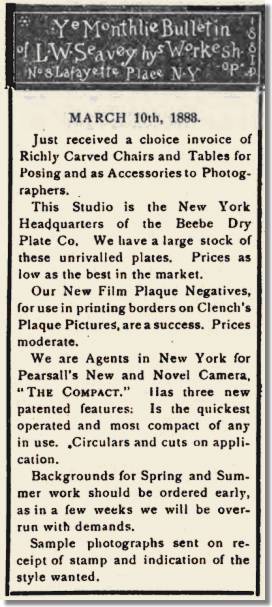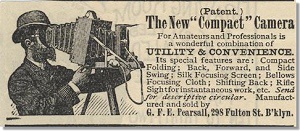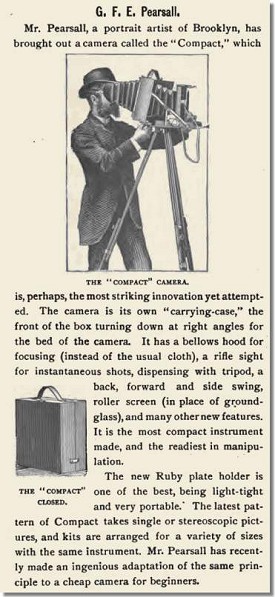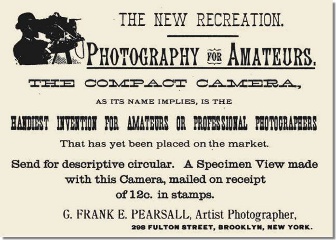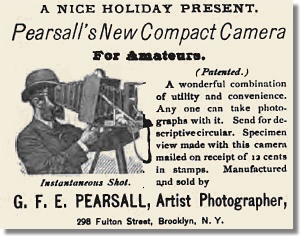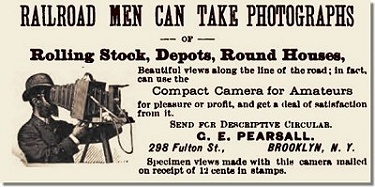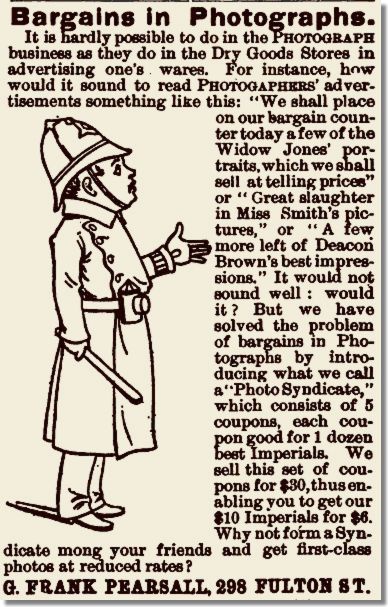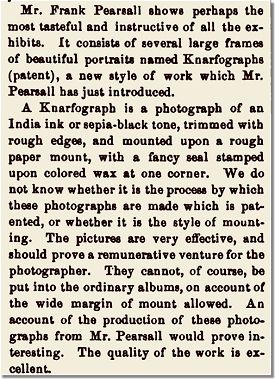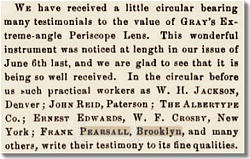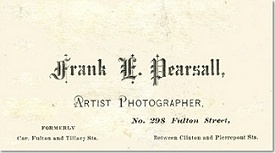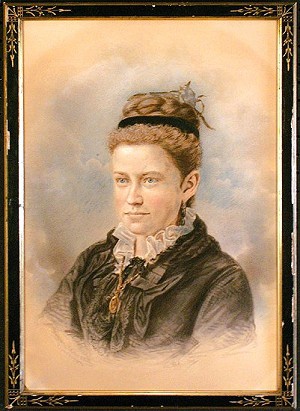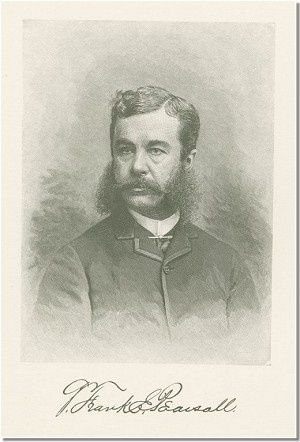 Copyright ©2013 by Rob Niederman - ALL RIGHTS RESERVED

Key Events and References
G.F.E. Pearsall. Brooklyn, NY.

1890s to 1906(?)
According to historian Peter Nash in his book
Baseball Legends of Brooklyn's Green-Wood Cemetery
, Pearsall was an "avid fan of the national game and became close friends with Henry Chadwick.

Over the years, Pearsall served as Chadwick's personal photographer and rendered portraits for the 'father of the game' each year for his birthday, most of which graced the pages of the annual Spalding League Guide."

Nash also notes that "Henry Chadwick reported that Pearsall invented a portable camera appropriate for baseball."

Image Source: New York Public Library digital archives

Alva b.1839

Frank b.1841

Velocipede Academy
1869

Source: Smithsonian Institution

1870-71
Frank opens his gallery; exhibits photography and crayon drawings.

Walt Whitman (Source: NYPL)

Horace Greeley

1873
Portraits
• Gertrude Kellogg (actress)
• Roger A. Pryor (congressman, confederate general)
• Henry Ward Beecher & Wife (preacher, orator)
• Reverend Dr. Thomas De Witt Talmage

1874
Pearsall employees
Courtesy of Marcel Safier

1883
Frank patents his Compact Camera and starts advertising

1880
Fulton Street gallery tradecard

The first reference of Frank's Compact Camera; March 10, 1883 advertisement by Seavey as an agent for the new camera one month before the patent was awarded.

1883 advertisment for the New "Compact Camera" - Utility & Convenience. The illustration of a photographer peering into a rear bellows is represented in nearly all future advertisements.

1884
Frank's advertising grows with reviews and targets specific interests and markets.

1885
This April reference by Frank advocates cost control of photographs through the creation of a "PhotoSyndicate" using coupons.

1891

Right
: Pearsall endorses Gray's Extreme-angle Periscope Lens.


Far Right
: To remain competitive with his brother Alva, Frank announces a portrait style called "Knarfograph" - which is Frank's name spelled backwards.

Frank Pearsall, who later owned Howell's Brooklyn studio, was a "positionist" for photographer Jeremiah Gurney.

Frank's brother Alva was a camera operator for Mathew Brady in 1871.

Source:
Anthony Bulletin
Volume 23 (1892)

Later portrait of Frank Pearsall
Image Source: New York Public Library digital archives

"Visitors to the fair of the American Institute, in the department of Art Photography, will find an admirable display of imperial card photographs, porcelain and ivory miniatures, and colored crayons from the gallery of G.F.E Pearsall, of this city. Some of the miniatures are finely executed, and a life size portrait of a young and beautiful girl, finished in colored crayons, is very attractive for the spirit shown in the pose of the figure and its delicacy of outline. Mr. Pearsall is the only exhibitor in the fine art department from Brooklyn, with the exception of a Mr. Senior, who contributes two or three crayon heads."

Source: Brooklyn Daily Eagle.
September 14, 1871

This 1884 '
railroad men
' advertisement is interesting because it could have been Frank's way of piggybacking onto the November 1883 institutionalization of Standard time in time zones by U.S. and Canadian railroads to standardize their schedules. Prior to this significant event, most cities and towns used local solar time.